JULY IS COMING… And Amazon Prime Day is officially happening! It's the most important two-day event for all online sellers, and for any Amazon prime-customer, equal to Black Friday. Here's what you need to know to be fully prepared to max your sales.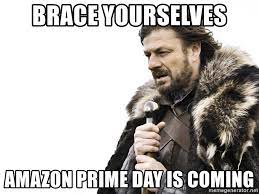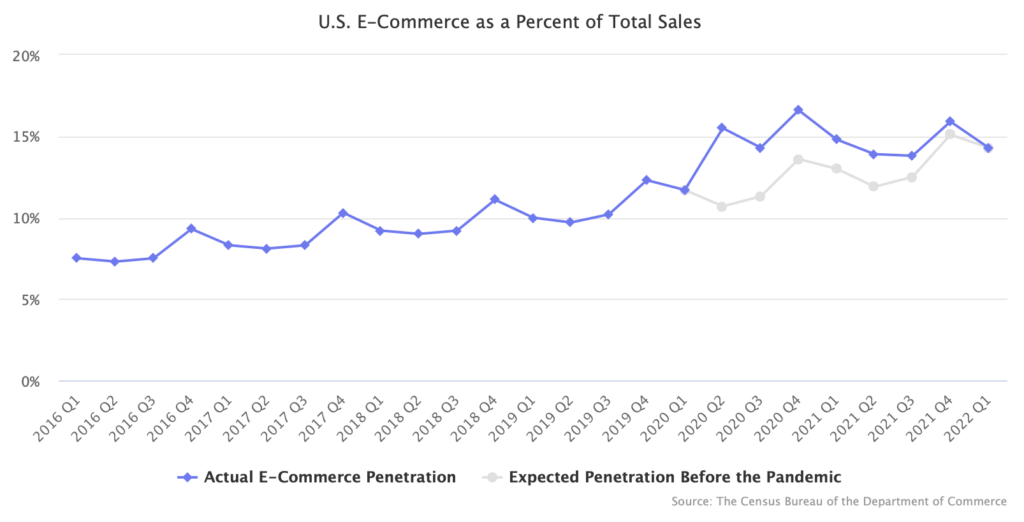 Second thing to know: check the statistics of what shoppers spend their money on post COVID-19, and how it can shape your future campaigns. 
And now, let's get to brass tacks. Here are some valuable tips to get the most out of Amazon Prime Day.
6 Amazon Prime Day facts:
Fact #1: Think of this day as Amazon's birthday party. In 2015, Amazon launched Prime Day as a feast of deals and mega sales to celebrate its 20th birthday. The event lasted 24 hours but thanks to its huge success, Amazon prolonged the affair into a two day celebration. Each year, the event's success rose dramatically from the year before.
Fact #2: 2021 Prime Day Statistics
78% of consumers

have heard about Amazon Prime Day.

Amazon has more than

200 million Prime members

.

The average spend per order was

$47.14

.

 

45% of consumers spent

$100 or less

. Only 1% of the customers spent

$1,000 or more.

More

women

shop on Prime Day than men, however,

men

spend more money per deal. 

Shoppers who spent more than $500 on the last Prime Day will probably

spend double

the following year. 

Consumers buy products they didn't plan on buying on Prime Day. A good day for

impulse purchases.

 

In 2018 and 2019 the event lasted 48 hours and in 2020 it lasted for 36 hours.
Last year, Prime Day reached $B11. $5.6 billion on day one and $5.4 billion on day two.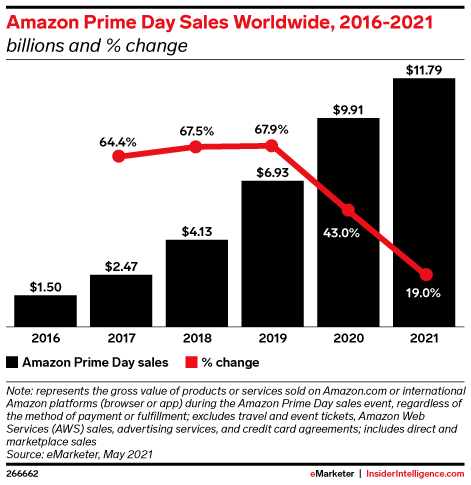 Fact #3: When COVID-19 hit in 2020, sales on Amazon Prime Day reached an estimated $10.4 billion worldwide. So far, it is the most successful shopping occasion in Amazon history, a 45% hike up from the year before. 
Fact #4: During COVID-19, Amazon changed Prime Day to later in the fall due to various unexpected delays – but now it's back in its right place, good ol' July! Consumers tend to spend more in the summer, so this is better for all involved. 
Fact #5: You must have a Prime membership to partake in these deals. Prime Day is international, including Prime members in Japan, Spain, Mexico, Singapore and many other countries.
Fact #6. While Amazon hasn't yet announced the exact dates Prime Day will take place, we do know it will be somewhere in mid to late July. So that gives us plenty of time to get ready for the big sales event. We will update you as soon as we know the exact dates.
UPDATE: Amazon Prime Day has just been announced and is officially on Tues, July 12th and Wed, July 13th.
How should you prepare for Amazon Prime Day?
As the cost of living climbs ever higher, consumers feel less confident about spending and are more inclined to save their money rather than spend it. They are more likely to purchase products when they see how much they can save: deals, discounts, you get the picture. Here are some ways to make it easier for your customers to shop at your store:
Offering your customers various ways to save: 
Deals and discounts:
Who doesn't like a good deal? As consumers look for ways to save, deals are the best way to appeal to their purchasing experience. Amazon Prime Day lightning deals are efficient ways to boost your sales, well, at the speed of lightning. Yes, they may run for a limited period, usually a few hours, but Prime members tend to browse through lightning deals on their Prime Page. These deals really grab their attention. 
*Running your listings on Prime lighting deal pages can be slightly costly, but it's a great way to gain momentum, and see some fast & furious revenue. 
Amazon coupons:
Another way to alert your customers about discount prices is by offering them coupons. The good thing about coupons is – they are hard to miss! A bright green tag is shown right by your product on the Prime Day discounted prices. Prime members don't have to look for any separate deals page – it's right there by your product listing. 
*Get your coupons in on time: the deadline is June 10 to submit Prime Day coupons for the U.S. marketplace.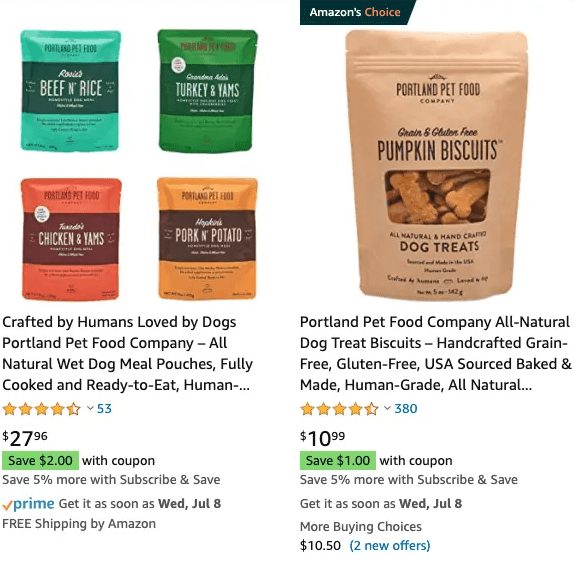 Bundle products:
Sometimes it is good to have all your eggs in one basket. Customers find it super convenient when all the products they wish to buy are in one bundle and at a discounted price. 
If you have a few products that complement each other, put them together in an attractive yet effective way.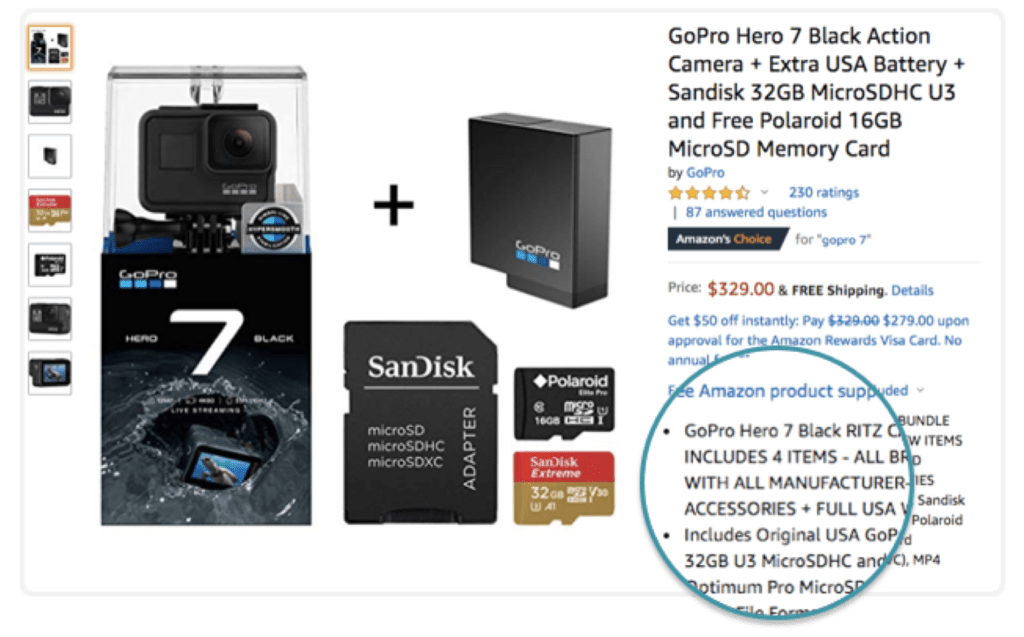 *See Amazon's guide on the best way to create bundles. 
Creating Promotions: 
Amazon's Seller Central offers online sellers various ways to create promotions such as "buy 2 get 1 free" or "Order 2 items and get 15% off" 
You can also customize a social media promo-code for your clients or get an influencer off of Amazon. When you prepare your promotions, you will receive your marketing page customized for you to send to potential customers. Amazon will show you how this marketing channel is performed and other cool metrics if you are creating it, using the "Amazon Attribution" feature.
*Amazon offers small businesses a few tips about promotions. 
Adjusting your list price: 
This function was disabled last year, but we seem to witness its return! Though Amazon doesn't recommend lowering your price, if you can add a list price then a sale price next to it, Amazon will display the discount offered on your listing.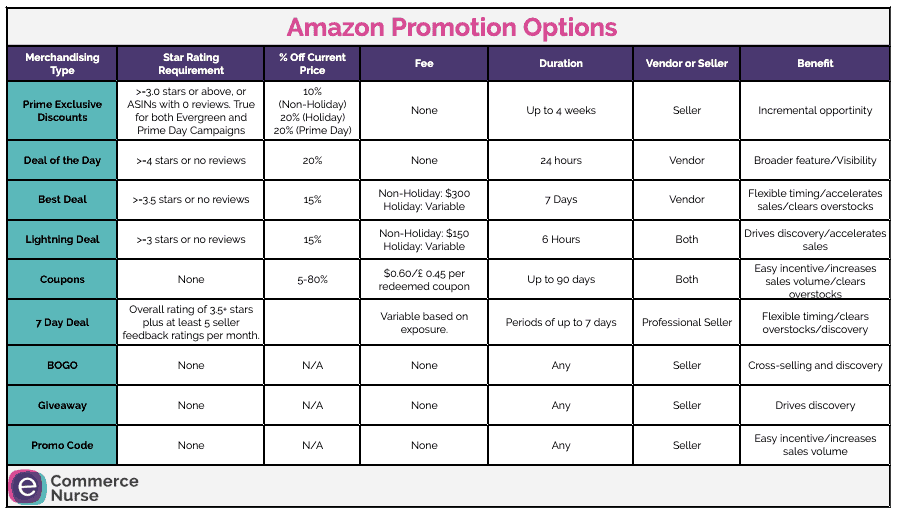 CSI PRIME-DAY: investigate what your competitors are doing:
Competitor analysis is super important to lead customers to your page. When you do so, consider these two tips:
Catch up with competitors:

Check out the competitors who sell similar products to yours: What are the differences in the product listings? Can you find ways to compete with their listings and grab more sales?

Keyword significance:

Check competitors who have higher search volumes. Track their keywords and target their ASINs with Amazon sponsored ads. 
This can get you ahead of the game to help you build more traffic, whether you are a beginner seller or advanced, especially in a saturated market. 
*Pro-tip for saturated markets: Take a few ASINs and create product targeting as well as category targeting campaigns to bring more customers to your online store. 
Managing inventory – sending FBA shipments on time:
Amazon has released Prime Day FBA inventory cut-off deadlines for 2022: June 20th.  Make sure you avoid stockouts, and that your inventory is replenished by this day. Going out of stock will affect your ranking and sales. 
Get your inventory in check to avoid needless headaches! And the more the merrier: Amazon will see that you have much value to offer your customers. 
Something you should start as early as possible is listing optimization. It is a great tool, worth learning about as best as you can, way ahead of Prime Day. Yes, discounts, deals and lowering prices are super critical but your product listing needs to stand out in order to be seen by your audience. It's all in the marketing. Like a bee choosing a colorful flower, you want your products to attract as many customers as possible:
-Images: Use high quality photos of your products to grab the attention of your clients, within Amazon's policies. The better the images, the higher your CTR.
-Title and description: Make sure your title is: a. clear and concise and b. compelling for the customer. Remember: many purchases are made on smartphones so check your listings on your own phone to make sure they are easy and clear to read. Trust us, it's an important tip!
* Remember the Amazon's character limit. 
-Keywords: Keywords are different on Prime Day. Consider using keywords that are relevant to this special event. Try to include similar search terms to those your target customers use when searching for a specific item. 
Remember also which keywords NOT to use, to avoid suspension or suppression. 
-Backend search terms: A little thesaurus work may be needed here. Add search terms that are relevant to your products without repeating the keywords from your listings.
So you've checked your title, images, keywords and made sure the product itself is ready for the plucking. Now concentrate on these two major tips:
The A/B testing,

(AKA split testing or bucket testing,) which compares two versions of your URL or App in order to check which one is more effective. The two versions are shown to users and statistical analyzers give you data on which version performed better. This feature helps companies on Vendor or Seller Central to figure out what A+ content (or

Enhanced Brand

) influences customers to convert on listings.
For Prime Day it is necessary to go for aggressive pay-per-click campaigns and to bid high for your product's most critical keywords. This will increase your organic ranking. If you are a brand-registered online seller, use the tools Amazon provides you with, such as Advanced PPC advertising.
Leveraging resources:
Run off-Amazon ads:

Sweeping external traffic to your Prime Day deals is an excellent tool to use. Facebook and Google ads have state-of-the-art targeting technology worth taking advantage of, especially on Prime Day. Amazon offers programs as well to

increase visibility

. Make sure your product listings fall on as many eyes as possible. 
Social media alert!

Nowadays, the most popular way to drive traffic is by using all social platforms: Facebook, TikTok, Youtube, and instagram of course. Place some cool posts, stories and swift videos to lure them to your page. Using instagram stories, and short videos lets them know how much they can save on your products on Prime Day. You can use the same media you place on your social platforms on

Amazon posts as well. 
– Amazon Live: Run Amazon Live to shed the spotlight on the products you wish to sell on Prime Day. This will get more traffic and give you another outlet to be seen and grabbed.
– Reviews are key: as any shopper would agree, seeing as many positive reviews can be the clencher for purchasing your products. Place automatic reviews requests from your customers to make it easier to accumulate as many reviews as possible. 
– SEO & Advertising: Like any Amazon business, SEO research is key. Combining SEO with advertising tactics will double the traffic boost. There are free resources that can help you with this.
Best selling items on Amazon Prime Day:
Prime Day of last year showed a high volume of sales in health and beauty products. Numerator conducted a survey which showed 28% of customers buying health and beauty products. Electronics electrified the deals faired well, specifically tech gear and gadgets purchases.
Home device purchases were up by 16%. 64% of these purchases were Amazon-branded such as Echo smart speakers.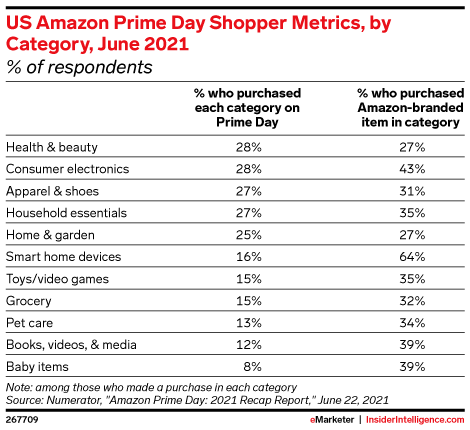 Beauty and personal care categories saw a positive trend, seeing impressions rise by 68.5% a step up from the year before. The Secret sauce: increased advertising investment. For more categories, click here.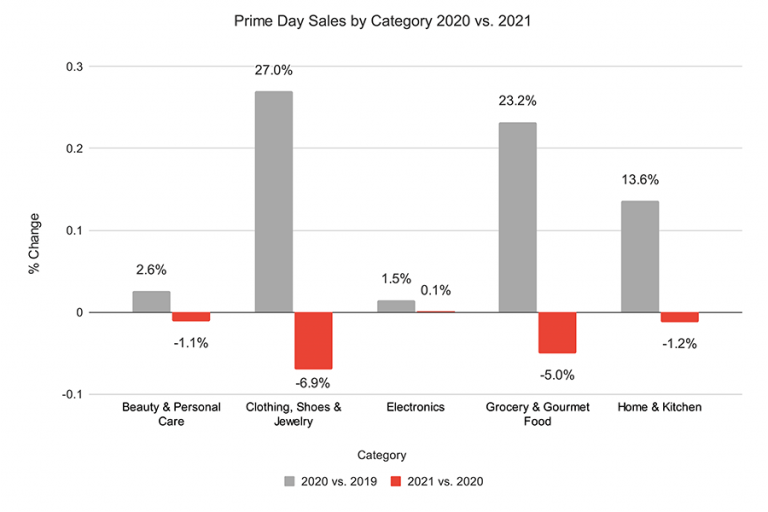 Extraordinary fact: Amazon Vs. Walmart:
Amazon Prime services actually started in 2005, but dropped only to be picked up again in 2015. Walmart wasted no time on going head-to-head with Amazon: on July 13, 2015, only a week after Amazon's first Prime Day, Walmart announced that they will celebrate a week-long deal event without charging "$100 to get access to a sale," unlike "some retailers" (a stab at the Prime membership cost). Walmart called this event "Black Friday in July" offering attractive deals and sales opportunities, just like Amazon…
You might have reached the end of this blog thinking: well, I need a cup of coffee as there is a lot of work proposed here. But think about the glass of wine you will enjoy after all is done, when you see your hard work, research and planning yield the desired results, making a huge impact on your sales. And the bonus? You will attract more customers for the rest of the year. 
If you need more information and tips, you can reach out to Amazon, who as your partner will help you further with any specific additional question you might have.
Lastly:
Is your company insured? Make sure all the good work you spent your much energy and resources on, is insured under Amazon policy requirements, so your Prime Day is a huge success!