As an online retailer, it's essential to protect your store from unexpected events that could harm your business. One way to do this is by purchasing business insurance.  Business insurance for online retail is a type of insurance that helps protect online businesses from unforeseeable losses resulting from various risks and events. Such threats include accidents, damaged or stolen merchandise, defective products, data breaches, lawsuits, and other financial losses. Business insurance can be especially important for small or new retailers as most of them still need to build a solid foundation to survive these unexpected losses. 
The type of business insurance eCommerce retailers require depends on various factors specific to their needs, such as the products and services they offer as well as potential risks and liabilities they face. However, with so many options available, it can be overwhelming to know where to start. In this article, we will review five essential tips to navigate the world of business insurance for online retailers and finds the best business insurance for you:
Identify Your Specific Risks
There isn't a business out there that doesn't have to deal with the threat of risk, eCommerce included. Although eCommerce may share risks with brick-and-mortar stores, it has its own risks unique to online retail. Every eCommerce store, big or small, must address these risks as early on as possible because, when ignored, it can result in reversible damage, ruining not only your reputation but also your revenue. Depending on your business type, including its size, location, and how many employees you have, once you make a full risk assessment, you will have a much better idea of the risks you face. Here are three key risks you should get familiar with and how to tackle them:
Cybersecurity risks

– Unfortunately, almost all online platforms have

no choice but to confront this risk

. In fact, for many, it is a primary risk that they invest thousands of dollars trying to avoid. Cybersecurity risks include threats such as data breaches, hacking, or fraud. In the case of a cyber attack, although the cost to recover the damage can cost hundreds of thousands, the cost to your reputation may be immeasurable. Cybersecurity risks may be avoided by installing antivirus software, implementing strong security policies such as strong passwords, educating team members on security risks, backing up sensitive data, and purchasing cyber liability insurance. 

Global chain supply risks

  – In today's globally interconnected business environment, more and more businesses rely on overseas materials to reduce costs and remain competitive. As a result, the global supply chain is under increasing pressure, causing international supply disruptions. This risk hits eCommerce businesses in two main areas: their ability to source products or materials from other countries and their ability to ship and deliver orders and have them delivered on time. Not only can the recovery from such disruptions take years, but the financial burden can be staggering. Unfortunately, these risks are often unpredictable and challenging to avoid. Still, they can be dealt with much more confidence and with a lot less heartache with insurance policies such as supply chain insurance or cargo insurance.  

Property damage and personal injury

– Both these risks may be internal to a business, including harm to employees or damage to business property, or alternatively, external as a result of customer interaction with a business's product or services. An eCommerce business can protect itself from claims related to property damage or personal injury with liability insurance. For example, if a delivery worker arrives at your warehouse, trips over a box, and breaks his leg, liability insurance will have you covered for all compensation costs, including medical fees, legal expenses, and any settlement fees. Unfortunately, accidents happen, and more often than not, you don't see them coming. Businesses that have liability insurance are protected from unforeseeable damages, knowing they will be able to recover if and when they occur. Spott offers insurance premiums that are tailored to your business needs. Spotts insurance experts will evaluate your online store in detail, taking into account all relevant risk factors and ensuring that you remain protected.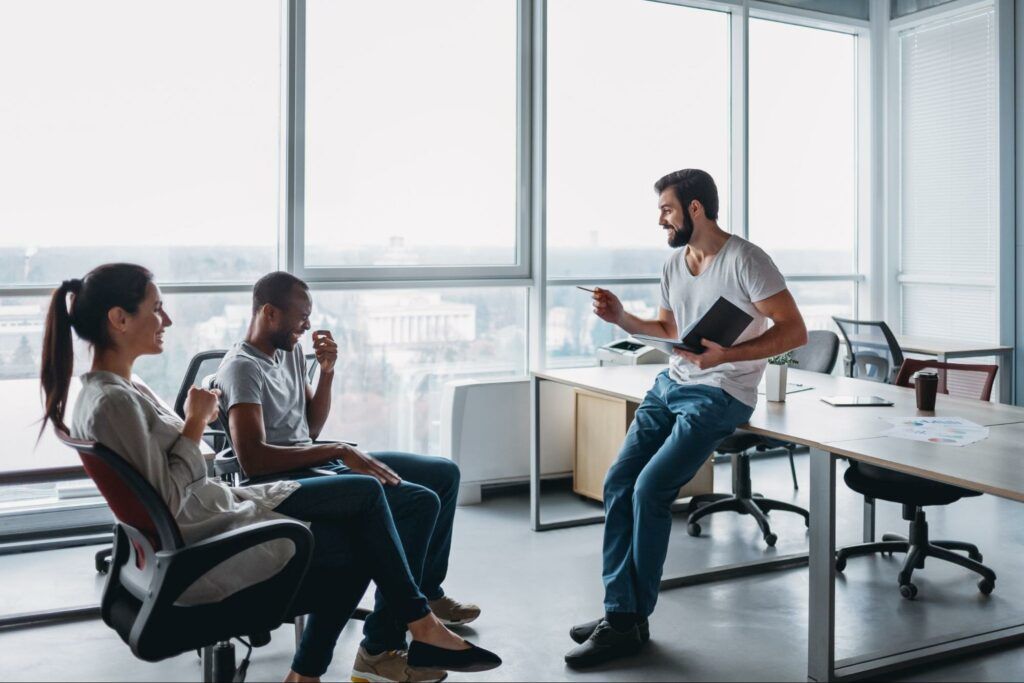 Consider Your Business Needs and Know Your options
Once you have completed a full risk assessment of your store, your next step is finding the right policy that protects you from these threats. When it comes to insurance companies policies, your options may appear endless at first glance. But when it comes to finding the right insurance for your business, you may need to dig deeper than what first meets the eye. Business insurance for online retail comes in many forms, but the type of insurance your business may require can differ significantly from other online retailers. If you are a small business, start by checking out basic policies such as general liability, product liability, or business property insurance. Once your business begins to grow, you will better understand your risks and can increase your policy accordingly.  If you feel that your business requires broader coverage and are considering bundling multiple types of policies, consider a business owner's policy (BOP). A BOP is a customized insurance policy tailored to your business's needs and usually includes general liability insurance, commercial property insurance, and business interruption insurance. 
There are many different insurance companies and policies to choose from, so it's a good idea to shop around and compare prices and coverage. Once you find the insurance policy that covers your business's needs, make sure you thoroughly read and understand it, so you know exactly what is and isn't covered. This will help you avoid any unpleasant surprises if you need to make a claim. With Spott, not only will their insurance experts find the best insurance policy for your online store, but they will also provide you with various options at competitive pricing.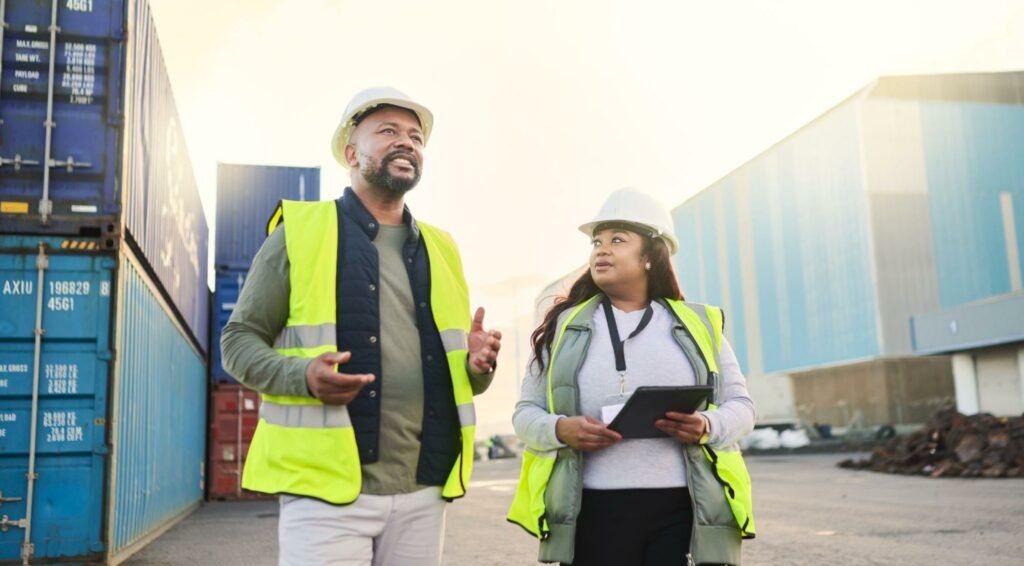 Find a Trustworthy Insurance Professional and Get Quotes
Once you find the eCommerce seller's insurance policy that meets your needs, it's time to shop around for quotes. Unfortunately, finding a trustworthy insurance professional isn't always easy, as most insurance brokers you come across may lack experience in eCommerce. Whether you choose to get insured with a broker, on a marketplace, or direct with an insurance company, we have three main tips to guide your decision:
Ask friends or other business owners for recommendations. Your best option is to approach businesses in a similar stage of business to yours or have a similar business structure. 

Find companies that specialize in eCommerce. Ideally, this should be the most important when making your decision. You will want someone that isn't only familiar with brick-and-mortar retail but knows the ins and outs of online retail.

Ask critical questions to potential insurance companies. Try and check out their knowledge and experience with businesses like yours. If you decide to work with a marketplace or broker, ask them for multiple quotes from various companies, not just one or two.
With Spott's AI technology, we compare the prices of multiple insurance carriers and find the right insurance policy for your business. The insurance Spott offers is not only tailored to your eCommerce needs but is affordable, allowing you to put your money towards growing your business and investing in success. 
Regularly Review and Update Your Coverage
When running an online store, things can get pretty dynamic. Over the past few years, eCommerce has rapidly evolved, meaning that what might have been relevant a year ago is most likely out of date by now. With time, your business changes, as do its needs, so it's important to review your insurance coverage regularly. For example, new rules and regulations with platforms such as Amazon have resulted in many eCommerce businesses needing to update their policy to meet their regulatory standards. By reviewing your coverage, you can identify any gaps in protection and take steps to fill them. Gaps may result from various factors, which include:
Your business has grown – If you have experienced rapid growth in the past year, you may need to increase your coverage. ECommerce growth may be an outcome of an increase in sales volume, a larger number of employees, or an additional location for your warehouse. Such milestones will require you to update your policy. 

You've added a new product to your store – When adding a new product to your store, you will need to update your insurance to make sure that it includes all additional products. If you are increasing your online presence to include additional platforms, for example, if you have a store on eBay and would like to set up shop on Amazon, you might also need to update your policy. 

Your business model has changed – If you have changed how you do business, such as manufacturing and storing inventory, or have started to supply your product internationally, you may need to update your coverage. 

Your policy has expired – Although this may be obvious, it's always important to review and renew your eCommerce coverage before it expires to ensure that you are protected from all directions. 
When working with Spott, your policy will be reviewed on your behalf. If necessary, your policy will be updated, increasing your protection so you can run your business confidently and successfully, knowing that you are in good hands. 
So, Business Insurance for Online Retail - To Wrap It Up
Business insurance for online retail is a must and should be considered from day one. It might not be high on your to-do list or even a top priority, but it's absolutely necessary to protect your business from unexpected risks and losses. Following the right steps in finding the eCommerce seller insurance will require research and shopping around, but it is worth your time and patience and something you will be thankful for down the track. Consider it an investment in the future of your business and a smart way to protect yourself from the unknown. To learn more about finding the right business insurance for your online store, get in touch with Spott's professional insurance experts, who will guide you to the insurance policy that will guarantee your business's success and survival.