The bells are ringing, Santa is coming and so is the peak season for retail. Q4 presents an excellent opportunity for all online stores to increase their sales as consumer trends at this time of the year skyrocket. Retailers are working all year long preparing themselves for this season, making sure they choose the right products, have enough inventory, and improving their marketing strategies. But here is the part all eCommerce retailers need to know to get through the season safely: All the hard work can be ruined in just a few moments, with one easy mistake, technical holdback, or unhappy customer. Keep in mind, this time of year is not only stressful for store owners, but for customers that are determined to receive their holiday shopping on time. 
In this article, we will review the potential risks that each eCommerce business face during the peak season and the reasons that eCommerce insurance will help you get through the holiday season safely. Keep reading to learn more.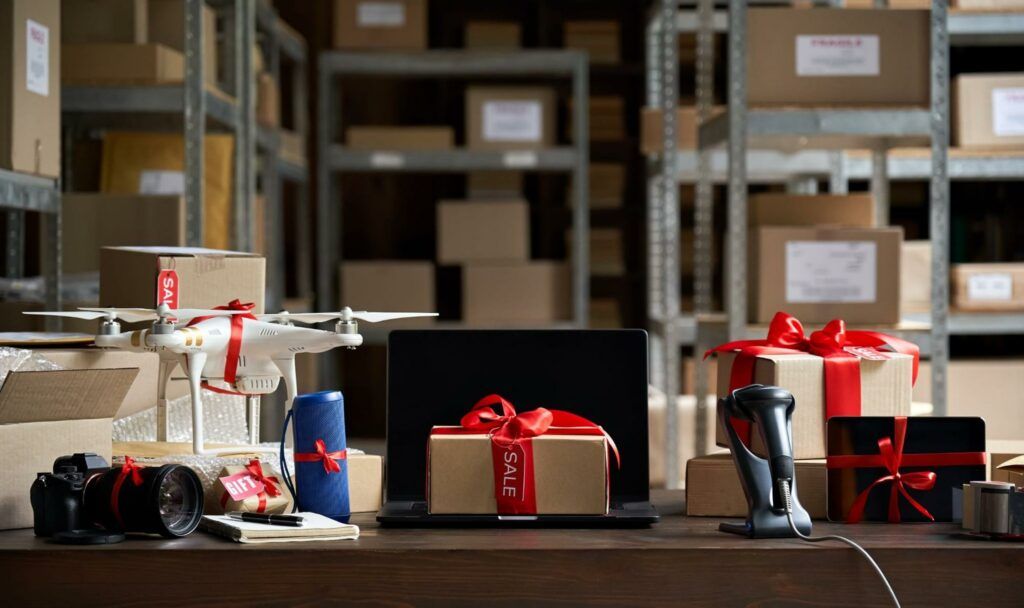 The Holiday Season and its risks
eCommerce businesses are often subject to sales patterns and changes that vary depending on the different seasons of the year. Each season has its demands, and with demands come risks. To survive the end-of-year peak season, you need to prepare yourself wisely, such as knowing what products to sell, understanding the risks in your product category, and protecting yourself from them. The following are a few of the risks that your business may face this end-of-year season: 
Increased vulnerability
Consumers are on a purchasing frenzy: People are buying gifts for friends and family, making personal purchases, getting ready for the winter with jackets and heaters, buying costumes and decorations, and businesses are using their remaining end-of-year budget on purchasing gifts for their employees. According to a survey on the topic of eCommerce trends in the holiday season, 57% of consumers planned to do their shopping online for the holiday season. The eCommerce share of the retail market is high and so is the need to work smartly and safely. As sales go up, so is the chance of something going wrong, and usually that something happens when you least expect it. Although your business may be well prepared for the increase in sales, it is equally essential that your business is prepared for any unforeseen problems and angry customers.
Inventory Issues
Inventory issues are something that most businesses expect during the high season and even anticipate. In 2021, holiday sales were expected to increase by 7% as compared to the previous year, meaning that online retailers need to be extra prepared from year to year. Reasons for these issues could be:
Poor logistics

Manufacturing delays

Keeping websites in sync with inventory management systems

Transportation hiccups 
Most businesses experience these problems sooner or later into the season. The above issues can present themselves in difficulty sourcing inventory, and trouble delivering products to brick-and-mortar locations, but the top concern is when there are delays in delivering directly to the customer. 
Shipping and delivery 
Even when everything goes right and your customer found the perfect gift, his shopping experience was a hit and he checked out with no problem, the entire experience can be ruined in just a moment. All positive feelings regarding your business can disappear if a buyer's purchase doesn't arrive within the time guaranteed, or even worse, by the time the holidays come. Unfortunately, many reasons could cause shipping delays and other logistical challenges, and include:
The global shipping crisis

An increase in demand 

Increased return rates

Shortage of workers

Increase in demand 

Bad weather conditions

Inaccurate shipping information (at the fault of the buyer or seller)
More than ever, with a mix of unpredictable winter weather, a surge of online sales including Black Friday and Cyber Monday, and workers taking holiday leave, any one of the above factors could affect your business's ability to supply on time. Employing the right strategies to minimize the risks and damage is determinantal to avoid or counteract this problem. Possible ways of preparing your business include:
Purchasing shipping insurance

Encouraging your customers to buy early

Using third-party warehouses

Improving your communication with manufacturers and suppliers. 
Data breaches
During the peak season of the year, millions of people worldwide are putting their most sensitive information, such as credit card information and personal details in the hands of eCommerce businesses. Cyber-attacks have become much more common during the holiday season, exposing buyers' sensitive data. These data breaches could greatly damage your business's reputation and credibility if not taken care of ahead of time. Although most businesses have regular cyber security measurements in place, many businesses fall short of making sure these measurements are adequate for the holiday season. According to a particular study completed in 2020, during the end-of-year holiday season: 
43% of people have been victims of fraudulent charges from retailers.

62% do not feel confident about the security of their personal information.

52% of victims of fraud hold a negative opinion of the involved retailer.
Bottom line: The security of your eCommerce store is not something that should be handled lightly this holiday season.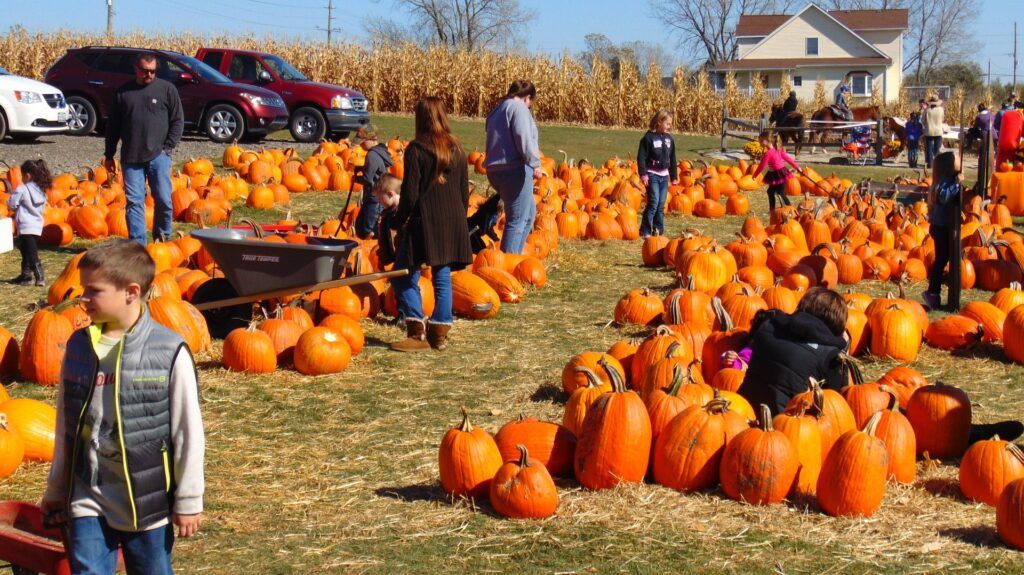 eCommerce insurance for the holiday season
More than any other time of the year, eCommerce businesses need to make sure that they are protected from unforeseen risks. The chance of something going wrong increases significantly, and retailers need to be prepared. There is nothing worse than preparing all year round for the holiday season and having all your profits drained by one unhappy customer who decides to pursue a lawsuit against you. Here are 5 reasons why your eCommerce business requires insurance this holiday season: 
Reduces the burden – Although insurance may not remove the risk entirely, it can reduce the damage. If a product is uninsured and arrives damaged, gets lost, or causes harm to the buyer, it is the seller who needs to cover the costs, provide compensation, or ship a replacement. With insurance, the value of whatever costs the seller needs to pay will be reimbursed. With insurance, sellers can keep their customers happy whilst protecting their pocket.

Protects brand image – An unhappy customer can have a big impact on your brand image if he decides to spread the word about his disappointment. Not only will he most likely never purchase from you again, but an unresolved scenario will likely lend itself to poor word of mouth or a

bad review

. A store owner who invests in eCommerce insurance is investing in their brand's reputation. Insurance will provide business owners the ability to respond positively to each dispute and complaint, quicker and with less hesitation. 

Increases brand loyalty – The chance of a client returning after he has experienced good product delivery, a responsive and attentive seller, and an overall positive experience is high. Even more so, a loyal client will most likely recommend to his friends and colleagues to buy from the same store, and there is nothing more effective than word-of-mouth marketing. 

A simplified claim process – Many business owners may be discouraged from getting eCommerce business insurance because of the assumption that the claiming process is a long and daunting one. Today, making a claim can be done with one click, and with shorter application and approval times. Waiting months for a claim to be approved is a thing of the past, meaning sellers can file a claim with a lot more peace of mind. 

A short and easy application – Getting insurance no longer requires spending hours looking for a suitable insurance carrier, completing risk assessments, or page-long applications. With Spott, getting insurance has been made easy. After you provide certain information such as how many employees you have and whether you use a warehouse, Spott completes the assessment on your behalf. Spott provides an insurance quote based on your specific business needs and will you the best liability insurance for your store, with

competitive pricing

and the best providers, doing all the hard work for you.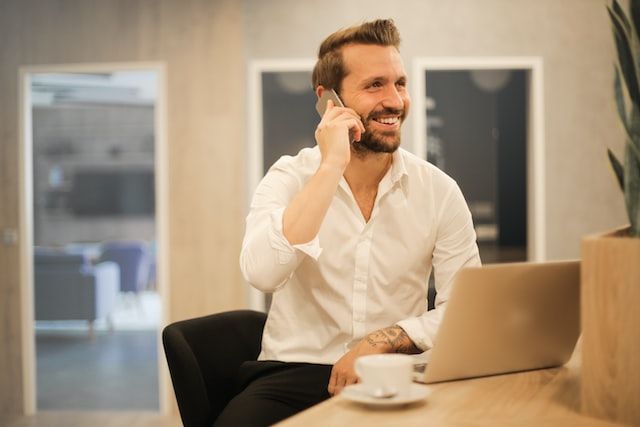 So what should you do now?
Whether you are a new business or one that has seen a few holiday seasons, the risk that businesses face come Q4 is relevant for everyone. Although insurance may be seen as a corner that can be cut and an unnecessary cost, store owners must not forget that the cost of insurance is almost insignificant when compared to the expenses of a lawsuit that will cost thousands to defend. A business that is not prepared for the risks of the holiday season, is a business that can be derailed before it even gets off the ground. Get in touch with Spott today, to discuss with our professional experts the best eCommerce insurance that your business needs to survive this holiday season.