You've worked hard to grow your eCommerce brand from an idea into a thriving business. You've spent long hours on research, and plenty more building strong relationships with your loyal customers. The last thing you want is for someone else to reap the rewards of all that hard work by stealing your brand, and passing their shop off as yours. You even purchased Amazon Liability Insurance to protect your business. You may have heard that Amazon Brand Registry can help. If you're wondering: What is Amazon Brand Registry? look no further for answers.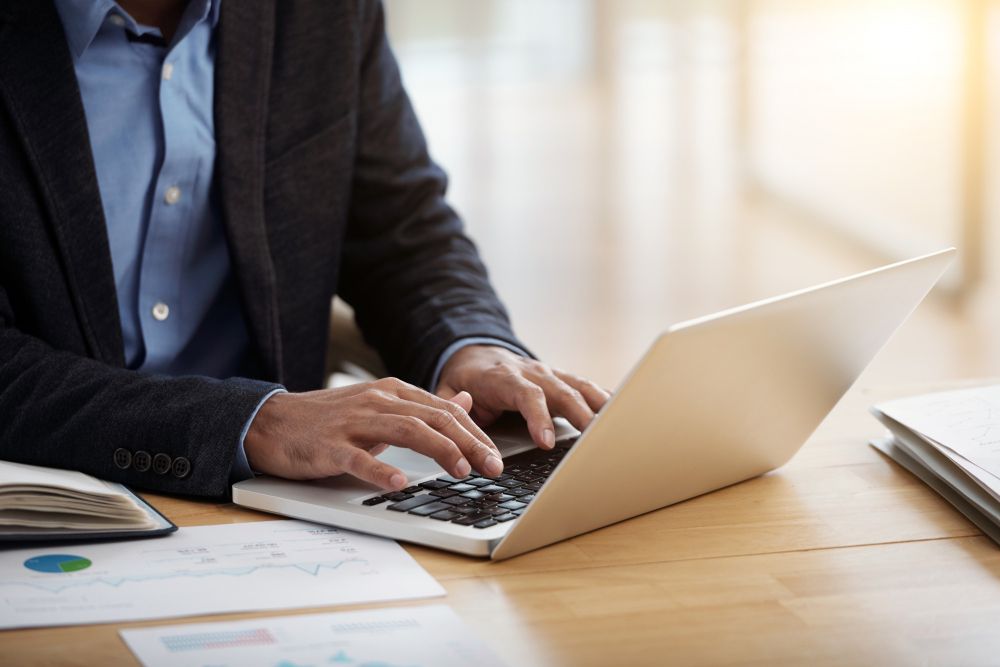 What Is Amazon Brand Registry Useful For?
Once registered, Amazon sellers have access to a whole suite of tools and programs designed to help protect their brand's intellectual property. These include: 
Automated protection.

Amazon uses data you provide about your brand and intellectual property to proactively identify and eliminate any illicit use of your brand on its platform before it is seen by customers. So far, over 4 billion bad listings have been zapped before making it online. 

Violation reporting.

Conduct your own search of Amazon's catalogue with ease, to root out intellectual property rights violations. If you do spot an infringement, Amazon provides advanced tools to report the violation. This data is then used to further improve its automated checks. 
Enhanced support. Contact real people for help with technical issues, listings, IP rights violations and more. 
Educational resources. Get access to FAQs, tips and guides to build your knowledge on protecting your intellectual property as an Amazon seller. Stay in the know about which products to sell and which products are considered forbidden or risky.
What other benefits does enrolling bring?
In addition to the tools offered by the Amazon Brand Registry itself, enrolling gives Amazon sellers wider access to a broad range of programs and tools designed to help you grow your business. Among these are: 
A+ Content.

Showcase your brand with custom listings. 

Sponsored Brands.

Grow brand awareness with ads featuring your logo, a custom headline and up to three images. 

Amazon Live Creator.

Chat live with potential customers, enhancing their buying experience. 

Transparency.

Control who is allowed to sell your product on Amazon. 

Amazon VIne.

This program invites trusted customers to leave reviews, enhancing your reputation. 
What are the Amazon Brand Registry Requirements?
Brands that want to sign up for the registry must have an active registered trademark in the country in which you wish to enroll. Brands that have a trademark pending may also be eligible. 
The trademark must be in one of the following forms: 
Text (word mark) which must match the name of the brand on the application

An image (design mark) with words, letters or numbers. 
If you sell on more than one Amazon marketplace, you will need to submit an application for each marketplace separately — and have a local trademark for each. Currently it is not possible to join the Amazon Brand Registry without trademark information. 
How Does Amazon Brand Registry Work?
To sign up for Brand Registry, start by signing into your Amazon account. Note that applications need to be submitted by the owner of the trademark. If you want to use an authorized agent to complete the process, you first have to sign up, then add the agent to your account as an additional user. 
Once signed in, simply enroll your brand. You'll need a few things to hand to do that. They are:
A brand name. It is, after all, a Brand Register! 

Your trademark's registration number, and the name of the Intellectual Property Office that issued it. If you registered your trademark through the World Intellectual Property Organization (WIPO), use the registration number assigned by your local national trademark office, which may differ from the number issued by WIPO. 

Images of your products, showing the trademarked brand name appearing on the product. 

A list of product categories (sportswear, pet products, and so on) that you would like your products to be assigned to. 
Once you have submitted your application, Amazon will provide you with a verification code. You need to confirm the code to complete the registration process. 
Once registered, you will have access to the full Amazon Brand Registry suite, helping you protect your brand. 
How much does Amazon Brand Registry Cost?
Registering your brand is completely free, and you won't be charged by Amazon for using the tools that come with registering. 
As a registered trademark is required, some sellers see this as an entry cost. Fees vary, for example, in the US, registering a trademark costs upwards of $350 dollars, and there is a period renewal fee. In the UK, costs are slightly lower at £200. However, businesses who want to grow their brands should be getting trademark protection as standard, regardless of whether they choose to register with Amazon or not. 
Where is Amazon Brand Registry Available?
Now in its fifth year, Amazon Brand Registry has rapidly expanded globally and is now available in the following 20 countries: 
United States

Australia

Brazil

Canada

Egypt

France

Germany

India

Italy

Japan

Mexico

The Netherlands

Poland

Saudi Arabia

Singapore

Spain

Sweden

Turkey

The United Arab Emirates

The United Kingdom

You will need to have a trademark issued by one of these countries, the WIPO, or the European Union Intellectual Property Office (EUIPO) to qualify. If your country is not on the list, keep an eye out as Amazon continues to expand. 
What is Amazon Brand Registry's APEX Program?
Amazon is continuing to innovate with new ways to protect sellers on its platform. In April 2022, Amazon launched the Amazon Patent Evaluation Express (APEX) program, which allows American patent holders to enforce their patents on Amazon's US platform. 
The feature allows patent holders to flag possible infringement with just a few clicks. The case is then handed over to third-party patent attorneys who adjudicate the matter within two months, cutting out years of waiting and potentially thousands of dollars spent taking a case to the patent courts.  
Amazon is continuing to invest in this program and others like it, offering the ultimate protection for Amazon eCommerce sellers. 
Intellectual property theft isn't new to eCommerce. Creatives use copyright to ensure their intellectual property isn't stolen, and brick and mortar businesses use patents and trademarks to ensure no one else can capitalize on their good name. Perhaps you already have some of this protection in place yourself. But in the world of eCommerce, where it's so easy to simply click a button to clone your intellectual property, Amazon Brand Registry offers an extra layer of protection tailor-made for Amazon stores like yours. 
Make sure to protect your Amazon store from lawsuits and other nasty surprises. Get insured today.