What is Etsy Seller Protection?
Etsy Seller Protection gives etsy sellers peace of mind by refunding buyers if there is a dispute over an order. While the program can help cover unexpected costs if something goes wrong, Etsy warns it is not an insurance policy. For that reason, they recommend Etsy sellers get a comprehensive ecommerce insurance policy in place to cover all eventualities.
What does Etsy Seller Protection Cover?
Etsy wants to make its platform a welcoming and safe place for Etsy sellers to do business. They understand how precarious running a small business can be, so in August 2022 they introduced Etsy Seller Protection. The policy will cover the costs of a dispute in two specific circumstances, helping to reduce the risk for Etsy sellers. 
These circumstances are: 
If a package doesn't make it to the buyer, for example, if it gets lost in transit

If the item arrives damaged – limited to one instance per calendar year

The item matches the listing, but the customer disputes this
While the policy can help to cover unexpected refunds in situations that are out of the seller's control, Etsy has put a number of conditions in place which limit the scope of the policy considerably. 
For example, etsy sellers won't have their costs covered if: 
The value of the whole order, including shipping costs, is over $250 USD

The items shipped don't match the product listing on Etsy

The seller is not in good standing with Etsy. To remain in good standing, Etsy says that sellers have to sell qualifying products, ship their orders on time, and respond to messages from customers in a timely manner.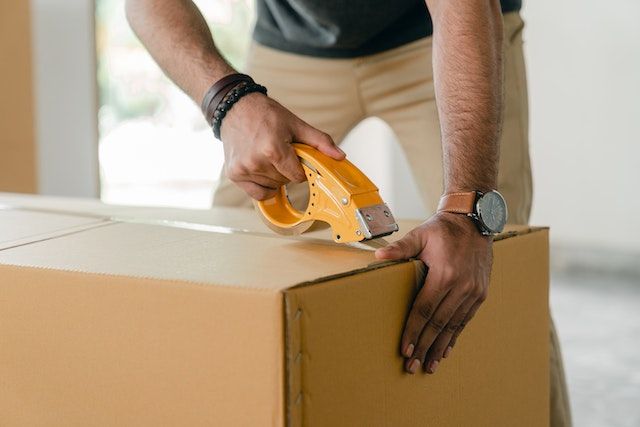 What Are the Eligibility Requirements for Etsy Seller Protection?
Etsy sellers are automatically covered by the policy without having to do anything, and the cost of the program is included in the standard Etsy selling fees. However, sellers who want to make a claim under the Etsy Seller Protection policy need to meet a number of requirements to be successful. To make sure your sales are covered by the policy, you must: 
Provide Etsy with a valid tracking number, showing delivery progress. They recommend buying postage labels direct from Etsy. 

Use Etsy Payments.

Etsy sellers

located in countries where Etsy Payments are not yet available are not covered by the Seller Protection policy. 

Dispatch the package only to the address provided on Etsy. If the customer asks for the package to be delivered to a different address, the package will not be covered. 

Products must be well packed to avoid any accidental damage during transit. 

Include delivery processing time on the product listing, and dispatch within the stated time. 

Fill out all your shop policies. These must comply with both Etsy policies and local laws. 
Comprehensive Insurance is Highly Recommended
As you can see, while the Etsy Seller Protection policy is a step in the right direction, there are many common ways in which an order may not comply with the eligibility requirements. And of course, missing or damaged packages are not the only thing that can go wrong. 
Returns are a standard feature of eCommerce – some 20% of all products bought online are subsequently returned, double the rate of brick and mortar stores, and while many of these returns can be avoided by listing more carefully, fully a quarter of them are simply down to the customer changing their minds after purchase.
Covering reimbursed payments in instances which are not covered by the policy will raise the overall cost to sell on Etsy unless another way can be found to mitigate against them. 
And lost or disputed items are not the only risks to your profit margin. Etsy doesn't require that you have insurance when selling on their marketplace. However, they do strongly recommend that, when considering how to sell on Etsy, sellers opt to purchase carrier/package delivery insurance to cover any mishaps with dispatched products, payment processor coverage in the event that a payment fails, and of course eCommerce liability insurance to cover any accidental damage caused by products sold. 
Why Etsy Sellers Should Consider ECommerce Insurance
As a marketplace, Etsy is particularly suited to sellers who craft their own products, usually working from home. While this makes Etsy the perfect platform for starting a business around a family or even running a business as a side venture, it does bring its own challenges. 
When deciding what to sell on Etsy, you likely came to your decision based on your particular passion or set of skills, rather than dry business considerations like product safety or durability. But as you learn how to become an Etsy seller, these considerations take on a more pressing nature. Fragile glass or ceramic items can easily be broken in transit no matter how carefully they are packaged if the carrier is careless with the package. Customers who receive broken goods will of course ask for a replacement free of charge, adding to your costs as an Etsy seller unless you have insurance in place. 
Perhaps more importantly, customers who are injured or whose property is damaged by your product will expect to receive compensation. If you manufacture your own products, that cost will fall directly upon you — unless you have insurance for eCommerce in place.
The cost of the policy will depend upon the product itself. Handmade candles, for example, are more likely to cause an accident than knitted toys, and so will carry a higher premium. The number of units you sell will also be taken into consideration, as, put simply, the more of something you sell, the greater the chance that an accident will happen. 
Standard insurers who are used to dealing with large-scale manufacturing often find it hard to accurately calculate these risks for Etsy sellers, overestimating how likely they are. That's a problem for eCommerce sellers because it means unnecessarily high premiums. To get the best quote, look for a policy from a provider that understands how eCommerce works.