Selling on Walmart is an almost guaranteed way of exposing your business online and making sales. Although Walmart is one of the biggest eCommerce platforms worldwide, not just anyone can set up an online store there. Just like Amazon, it involves meeting the platform's eCommerce business insurance requirements. Although becoming a supplier on Walmart may not be as easy as other platforms as it requires Walmart's business insurance and other supplier requirements, these high standards are what maintain Walmart's high level of products, professionality, and reliability. 
Whether you are distributing, manufacturing, or simply re-selling on Walmart, not only is liability insurance mandatory for your store to exist, but it is also essential for keeping your store safe and open for the long run. Continue reading to learn how.
What is Walmart eCommerce?
From being a humble discount brick-and-mortar retailer that first opened in 1962, over the years, Walmart has turned into a commercial empire. Walmart "operates approximately 10,500 stores and clubs under 46 banners in 24 countries and eCommerce websites", making Walmart one of the biggest retail corporations in the world. Walmart left most eCommerce platforms in the dust as it was ranked third in the Internet Retail Top 500 in 2015 following its drastic surge in growth that year.
Walmart was ranked second behind Amazon in having the largest eCommerce market share. Today, Walmart opens its eCommerce store doors to over 100 million unique visitors per month, and that number is only growing. Being a relatively low-cost platform as well as having a well-established infrastructure and a highly regarded brand value, this is what attracts sellers to Walmart providing benefits to businesses that other platforms do not. 
Walmart's business insurance requirements
Walmart is known for its high standards regarding supplier requirements and is considered an "exclusive" eCommerce platform as it doesn't let every business become a supplier. One of Walmart's requirements for all retailers wanting to sell on Walmart is its insurance requirements. Such requirements include general liability insurance, product liability insurance (usually provided within one policy), and other types of insurance that vary depending on what you're selling, whether you hold employees or use a vehicle as part of your business activity.
The level of eCommerce business insurance is determined by the product category to which your product belongs, what Walmart refers to as the "Matrix of Product Liability Limits". The higher the ranking of your category, the riskier your product is for customers, and therefore the larger your insurance policy limit has to be. 
For example, the product category for cameras is category one, whereas the product category for chainsaws is category three. 
You may be asking yourself, "Why is Walmart so damn tough when it comes to insurance?". Walmarts strict insurance requirements are a way of making sure that your business stays safe in the face of faulty or dangerous products and also harmless mistakes.
Walmart business insurance protects your store in the following ways:
It protects you from claims involving bodily injury or property damage.

It protects you from a faulty product you designed, manufactured, or supplied.

It protects your business from

global supply chain chaos

.

It protects you from theft, loss, and damage of your inventory – in your warehouse or in transit.

It supports you with legal costs when going to court, including cases that happen as a result of data breaches.
Walmart insurance will not only protect you from potential financial burdens. Liability insurance for eCommerce increases your ability to handle a mistake and keep your customers loyal. 
Although Walmart may have strict requirements that can deter potential suppliers, this downside is also Walmart's strong side for those who have successfully signed up and set up shop. Suppliers selling on Walmart know that they are in safe and reliable hands as liability risk is not something that keeps online retailers using Walmart awake at night.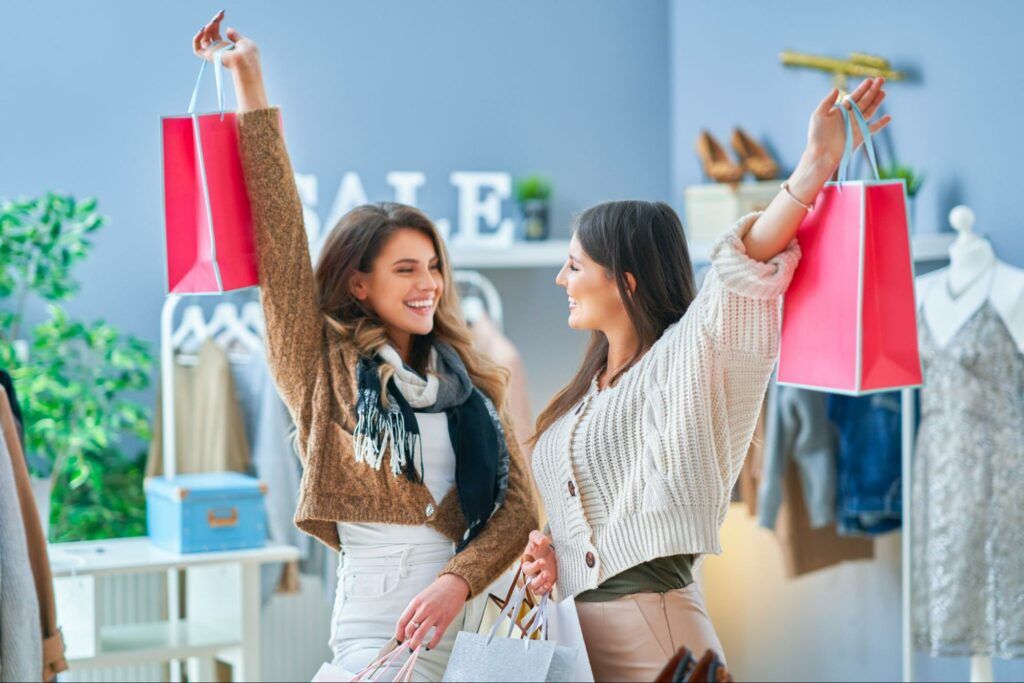 What do I need to do to get liability insurance for eCommerce?
The following is a step-by-step guide on how to get your eCommerce business insured, with little difficulty, and in no time:
Choose your product category  – Every product has its risks. Whether you are selling trampolines or antique jewelry, the risks placed on both these categories vary greatly. Walmart's "Supplier Liability Matrix" assesses this risk by categorizing your product into categories. 
In addition to this matrix, one needs to assess other potential risks that exist, such as:
What kind of accidents, hazards, disasters or lawsuits pose a risk to your business?

Do you have employees?

Do you store your inventory in a warehouse?

Is your business home-based?

How do you transport your product? 
Choosing the policy your business needs –  Based on the above risk assessment and Walmart's insurance requirements, you will be able to determine which eCommerce insurance policies are right for your business. 

Get to know your options – Now that you've decided what Walmart business insurance you want, it's time to get quoted. These are the most common options for getting an insurance quote:
A broker – This is a kind of "insurance agent". He makes a commission off your insurance purchase and may even require you to pay a  "broker's fee".

An online marketplace – A faster solution for getting insurance. The marketplace will present you with multiple insurance policy options based on the information you provide them with and your business needs. 

Working directly with an insurance provider – If you know which insurance provider you want, you can simply approach them directly and ask them for a quote.
The second two options are usually easier for eCommerce businesses as they often prefer a more hands-on experience that is tailored to their business needs.
 Choose a provider – Based on the quotes you have received you are now able to make a smart and informed decision about which insurance provider is right for your business. Assess the following factors: 
Policy coverage

Liability limits

Costs and terms

Provider reviews and complaints

Customer service

Premium and deductibles
 Buy and get familiar with your policy – Now that you know which provider you will be working with, you are ready to make the purchase. Once you have everything set up, get to know your coverage: Learn how to set up your account, how to make a claim, how to contact customer service, how to get a certificate of insurance (COI), and other features of your policy. 

Apply as a supplier to Walmart

– Once you have made sure that you have met all of Walmart's requirements you will need to fill in their online product submission form and supplier questionnaire. Your application usually takes around four weeks to be reviewed. 

Stay up to date – Most policies should be renewed yearly. Make sure to evaluate your risks, assess your needs and change your policy when necessary.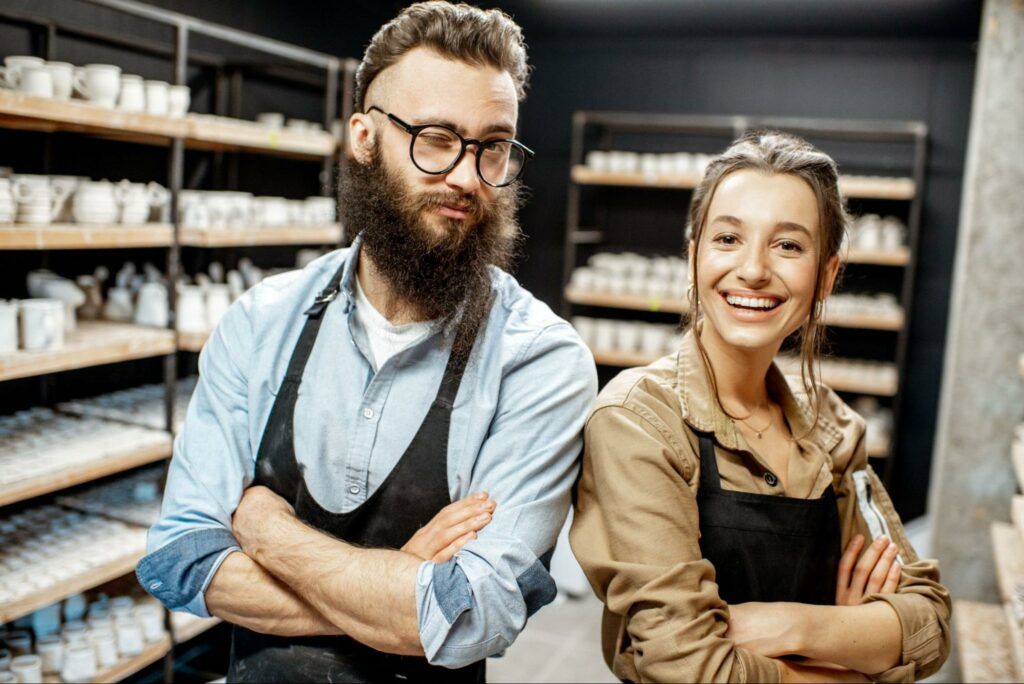 Getting liability insurance with Spott
At first, Walmart's insurance requirements may seem a little intimidating. But don't let that fool you. When getting insurance with Spott, the headache of understanding what the heck Walmart wants from you with all their requirements can be entirely avoided. 
In just under a few clicks and a few short steps, Spott completes the risk assessment for you and based on that provides you with the policy that is tailored to your business's needs. With no broker fee or extra hidden costs, you will be provided with policy options at an affordable price. 
These are the steps to get insurance with Spott: 
Set up your account. It's never been so easy as only your email is required.

Select the product you would like to purchase. In this case, liability Insurance.

Choose the platform where you will be selling your product. In this case, Walmart. 

Provide your store's URL.

Provide some personal details, such as your name, address, and phone numbers,

Put in your business address. 

"Connect" – This is where Spott studies the information off your store. This means that there is no need for paperwork or documents that most people don't have easy access to. 

This step includes a few simple questions regarding your product – questions like "What is your estimated gross revenue in the next 12 months" or "have you been insured in the past?"

The last and final step – here you are provided with various quotes for insurance policies. 
Once you have received the quote, an insurance expert from Spott will get in touch with you to finalize your insurance policy, and then you are all set!
When working with Insurance brokers or other online marketplaces they often don't provide the best and most suited quotes for eCommerce businesses. Most insurance providers are not familiar with the ins and outs of eCommerce and the risks and demands of online businesses. This often results in online sellers buying an overpriced insurance policy that is not right for their needs, which can be a disaster waiting to happen. When using Spott for your Walmart business insurance, you are provided with the right knowledge, expertise, and experience to help find you the best eCommerce business insurance for your store.
How do I get my certificate of Insurance (COI)
A COI is a document provided by your insurance provider stating that your business is insured. The COI contains pieces of information such as:
The persons and property are covered.

The coverage amount.

Deductions.

Exclusions.
Walmart requires from all store owners a copy of the COI as well as a copy of the store owner's policy. 
The COI must contain the following information for it to be valid:
– Show Supplier as the Named Insured
– Provide information as is standard on the ACORD 25 Certificate of Liability Insurance.
– List Supplier's vendor number and all names of insured subsidiaries doing business with a vendor number 
– Show the self-insured retention (SIR) – An amount specified in a liability insurance policy that must be paid by the insured before the insurance policy will respond to a loss.
– Show the following as Certificate Holder and Additional Insured: WAL-MART STORES, INC., ITS SUBSIDIARIES & ITS AFFILIATES 702 SW 8th Street Bentonville, AR 72716-3570 Attn: Insurance Compliance 
This "over cautiousness" that Walmart places on all its users has proved itself over and over again to be in the supplier's best interest. Heavy risk assessment means that only the best products are sold on its platform, contributing to sales and brand reputation. Just as liability insurance will allow you to sleep better at night, the selection of your insurance provider isn't something that should be overlooked either.
Getting insurance with Spott will provide you with the right insurance for your business, at ease and with no stress. Get in touch with Spott today to discuss Walmart business insurance with an insurance expert. Because why add extra stress to your business when it can be so easily avoided in just a few clicks?