Like most businesses, running an online store isn't only hard work but involves a lot of risk-taking. Whether you are new to the game or no longer willing to put your business at risk, eCommerce business insurance is the only way to protect your store from unexpected harm. Deciding to get insured is a great start, but finding the best eCommerce business insurance for your store can be the difference between being safe and being successful. In this article, we will review the different types of insurance available for eCommerce businesses, how they differ, what protection your store requires, and how to find the right insurance for you.
Keep reading to discover the best eCommerce business insurance for you. 
Types of business insurance for eCommerce
The risks online retailers face differ from those that regular businesses have to deal with, but in general, "Insurance, at its core, is a way to minimize risk to your business.". For most businesses, a time will come when insurance is not just a recommendation but mandatory. For example, businesses working with Amazon are required to have insurance to remain open. Whether it is your choice to be insured or not, the next step is finding the best eCommerce insurance for your business.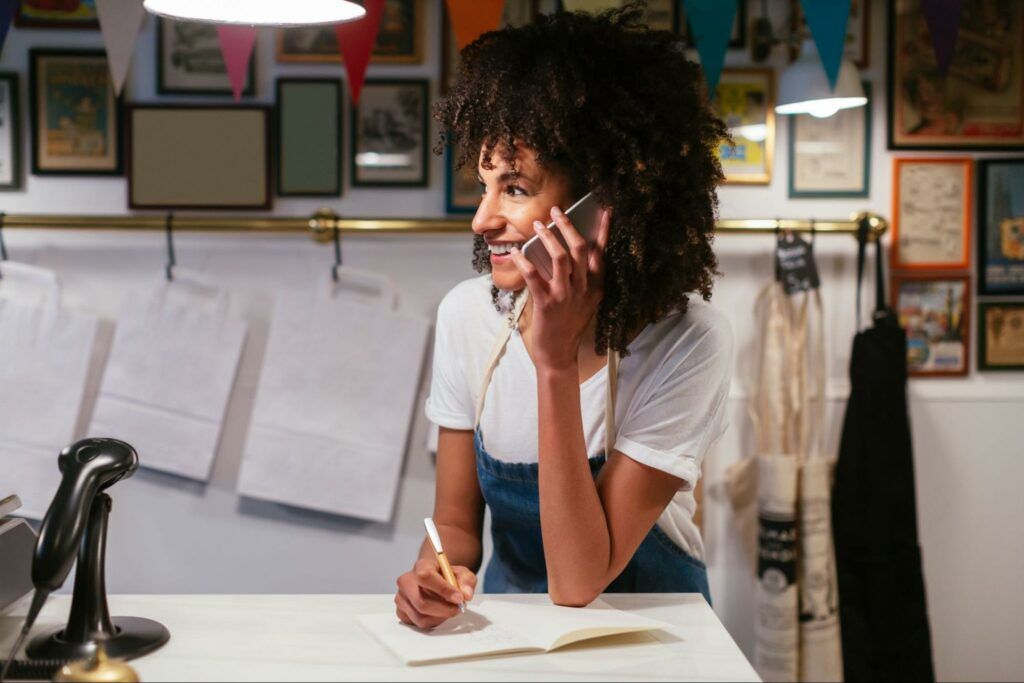 At first, your might be confused by all the different types of insurance that are available to eCommerce business owners. Here will clarify the differences for you and differentiate between what's available and what your business needs. Generally speaking, commercial business insurance, aka business owner's policy (BOP)  is an insurance policy that contains different types of coverage that a specific business requires in one bundle. Whilst liability insurance refers to insurance that protects online retailers from damage or injury to a person or property. Liability insurance protects your business from potential risks such as: 
Injury to your customers or damage to their property

Cyber-attacks or data breaches that expose customer information

Lawsuits with clients as a result of a breach of contract or failure to deliver. 

Global supply chain

issues 

Broken or stolen inventory at a warehouse or in transit
More often than not, most small businesses will not need more than liability insurance, which includes general liability and product liability, as opposed to a BOP.  The insurance you require depends on what you sell, where you sell it, where you store it and how your client receives it. 
Factors that affect the type of policy you need include:
Whether you sell a physical item 

Whether your business is run from a physical location

How you ship – dropshipping, storage facilities, third-party warehouses, distribution centers

If you ship internationally

Where your business is located

If your business has employees 

Whether your business requires a transportation vehicle
When getting insurance with Spott, this assessment is done on your behalf, saving you from what would otherwise be a massive headache to complete on your own. 
So if you are wondering what type of insurance your business needs, let's get into it: 
General Liability Insurance
General liability insurance protects your business from the following:
Bodily injury – claims of bodily harm as a result of interaction with your business
For example: If a customer comes to visit your warehouse, falls down the stairs and break his leg. if you have general liability insurance you will be covered for his medical expenses or any other legal fees. 
Property damage – claims of property damage as a result of interaction with your business. 
For example: A client comes to visit your warehouse and your employee unintentionally reverses the tow tractor into his car. In this case, your general liability insurance will cover the costs to repair it.
Personal and advertising injury – claims involving slander, copyright infringement, or libel 
For example: As part of a business campaign false information was provided about a competitor. As a result, this competitor took legal action against your business. General liability insurance will cover legal costs and settlement fees.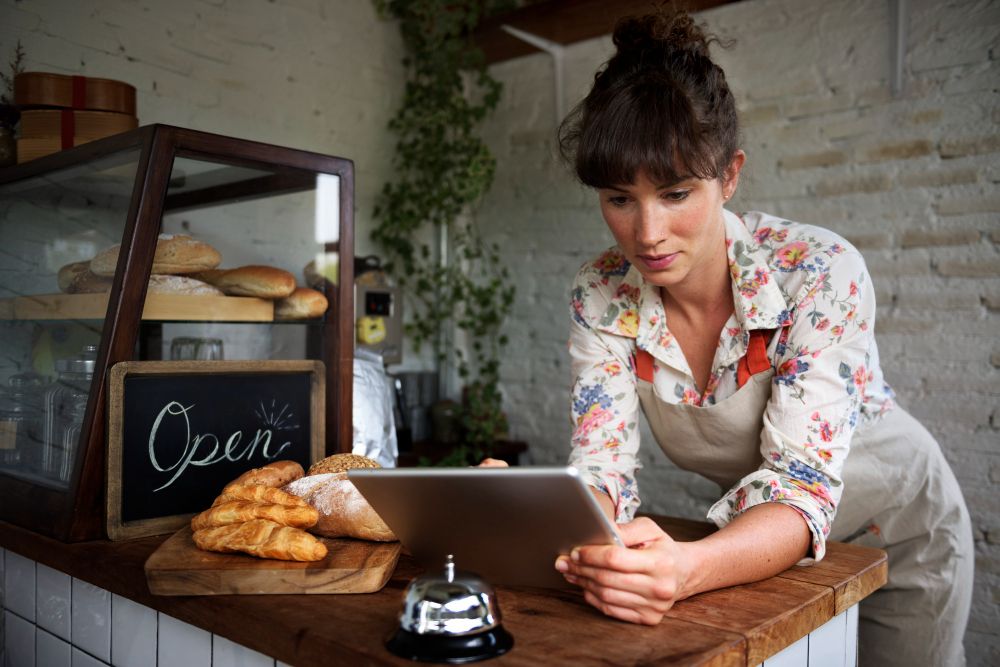 Product Liability Insurance
Product Liability Insurance protects your store from third-party claims related to property damage or bodily injury as a result of a product that you manufactured or sold. It covers claims of:
For example: Designing an easily flammable product
For example, toxic components or ingredients
Failure to provide adequate instructions, labels, or warnings
Often insurance providers provide general liability insurance and product liability within one policy. With Spott, your business is analyzed from top to bottom, completing all necessary assessments to find the best eCommerce insurance for you. 
More often than not, these two policies are more than enough for a business to be protected from potential risk. However, some eCommerce retailers prefer or are required to take a BOP for extra protection of their business:
Business property insurance
This insurance covers your business's physical assets such as inventory, equipment, business property, and other assets. It covers loss, theft, or damage due to weather events, accidents, or hazards. 
For example, the machinery that you use to manufacture the pottery for your pottery business causes a fire that results in extensive damage to your equipment and property. In this case, commercial business property insurance will help you cover the costs to repair the damage and replace your equipment.
Workers' compensation insurance
This insurance is only relevant to businesses that have hired employees. Depending on your business's location, government regulations may determine the requirements for workers' compensation insurance. This insurance protects you, your company and your employee should someone be injured on the job. 
For example: If your employee working in a furniture warehouse injured his back as a result of lifting heavy loads, this policy will cover the medical bills and expenses from the injury.
In addition, workers' compensation insurance also pays death benefits to the family of someone who dies on the job.
Professional liability insurance
It may sound like general liability insurance, but it's different. Professional liability insurance covers your business for the following:
Mistake or error

Negligence 

A breach of contract

Failure to deliver on time 
For example, if you have an online medical consultancy firm for medical purposes and your patient sues you for providing harmful medical instructions, professional liability insurance will cover your legal fees or settlements. 
Today more than ever, cybersecurity has become a big issue for eCommerce businesses as a result of data breaches, hacking and ransomware attacks. More eCommerce businesses are looking to protect themselves from claims related to cyberattacks as they can result in massive financial setbacks. Cyberattacks can result in sensitive information being leaked such as customer details, addresses, and credit card details. Cybersecurity insurance covers the costs involved in notifying customers of the breach, investigating the incident, credit monitoring services, and risk assessment for future incidents. If necessary, it also covers legal fees for being sued as a result of the cyberattack. 
Business interruption insurance
This insurance protects your business in the case of a major disaster like a natural disaster or fire that results in physical loss or damage. Business interruption insurance will reimburse you for lost income, costs for rebuilding, and operating expenses. 
For example, a fire destroys your warehouse and as a result, you have to close your warehouse for 4 months. Business interruption insurance will cover costs for lost income, essential business expenses, as well as rebuilding the warehouse while you recover. 
Many eCommerce businesses do not store their products in their warehouse but ship them off to third-party locations or drop shippers. Inland Marine Insurance covers business property that is in transit or in storage at another location and covers loss or damage for:
Vandalism

Theft

Severe weather

Disaster events
For example, costs for property loss will be covered if the ship that transports your product from a warehouse in China to a warehouse in the US sinks on its journey and your product is lost at sea. 
Ok, so by now you are probably thinking to yourself, "My Shopify store needs insurance X, how do I find the best insurance broker for me?" or "I need my Walmart store to be covered for claims A, B, and C, but not D. what is the right policy for me?". Lucky for you, the perfect solution for your business exists, and it's easier to reach than you think.
When purchasing insurance, most insurance brokers can combine several types of insurance into a customized commercial insurance bundle, what we previously referred to as BOP. However, depending on the size of your business and other industry-related factors, a BOP usually isn't necessary as liability insurance is sufficient. With Spott all options are available. Spott can determine the insurance your business needs, will find you competitive policies for liability insurance, and if necessary, will set you up with a BOP. 
Any business owner will agree that starting a business becomes costly very quickly. As your business grows, so do its expenses. Although you may be looking for where to cut down on costs, eCommerce business insurance should not be on that list. Without commercial insurance, there is a good chance that sooner or later, you will be out of pocket and shortly after, out of business. Finding the best eCommerce insurance for your business is not an easy task. For this reason, getting in touch with Spott will save you valuable time, hassle, and money. Contact Spott today to find the right insurance that will keep your eCommerce store safe from unexpected risk.