In today's global marketplace, almost all eCommerce businesses function internationally, operating, manufacturing, and often supplying all from different locations. eCommerce insurance is an integral part of running their businesses. With that being the case, businesses are relying on the effective operation of the whole network from, the supplier to the customer, to be successful. This distribution of goods is otherwise known as the global chain supply. 
Since COVID-19, the global chain supply has undergone some dramatic changes. Until recently, shipping was consistent and predictable, but like many aspects of life, the pandemic caused the global chain supply to spin out of control. Nowadays, more and more retailers and buyers are having to deal with shipping delays, stock shortages, and a steep increase in the cost of shipping and materials. Businesses are finding themselves in trouble because of delays or the inability of a product to arrive altogether. It is for this reason that shipping insurance, just like eCommerce insurance, is essential for eCommerce businesses to stay protected and keep their heads above troubled water (literally). In this article, we will look at how the global chain supply has changed, what risks businesses now face as a result, why you need shipping insurance, and how to find the right insurance for your business. 
The global chain supply crisis
The pandemic saw a global inflation of online purchasing. As the volume of online shopping increased, national lockdowns caused a reduction or a complete halt to the flow of raw materials and finished products. Some industries felt it harder than others, but generally speaking, it was a global disruption to consumer life as we know it. 
In a survey completed by Ernst and Young, 72% of companies reported a negative effect of the pandemic. As life started going back to "normal" the supply chains were again tested with the war in Ukraine, with many companies needing to reduce their dependency on Russia and Eastern European countries. Four big trends have affected the global chain supply:
Reduced supply of cargo containers 

Increased shipping costs

Staffing shortages

Less adherence to quality standards
These trends have put many eCommerce businesses at risk when selling online. The solution: Shipping insurance. Shipping insurance provides businesses with protection from unforeseeable cargo and financial losses, a threat that isn't going to resolve itself any time soon.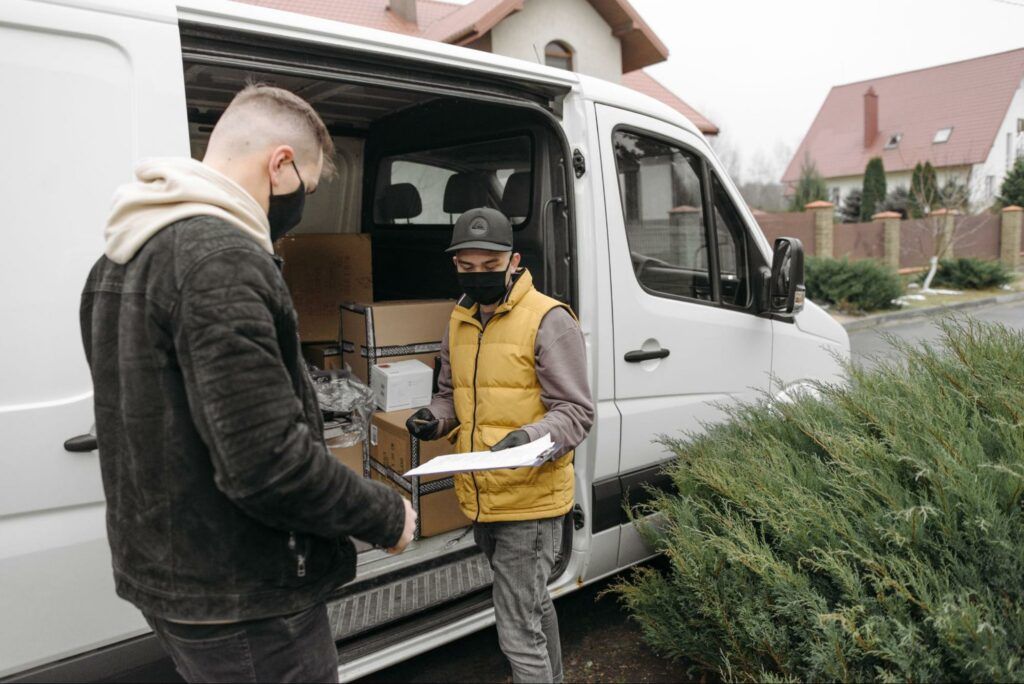 The risks businesses face when shipping
As consumer behavior increases, shippers are now struggling to meet their demands. Shippers are dealing with a backlog of orders, a lack of available containers, and freight congestion, creating many challenges for businesses, such as:
Inflation of shipping costs

Threats to product production

Difficulty

replenishing stock

 

Distribution disturbances

Reduction in revenue
And this is just the tip of the iceberg. The consequence of these disturbances has increased risk exposure. While many eCommerce retailers are insured with product liability insurance, such as Amazon seller insurance, they are not adequately prepared to confront these risks as they are often unpredictable and completely unavoidable.
The risks that businesses face include:
Cargo loss 

Longer transit times 

Human error

Unpredictable weather conditions

Cyber, political, and piracy threats

Technical difficulties, and machinery breakdown
In 2020, two cargo ships experienced heavy weather, and close to 1,900 containers were lost. In 2019, 425 ship fires caused vast loss and damage to cargo on those ships. Depending on the extent of the damage or loss, it can take one loss of cargo, to destroy a whole business entirely.
For example, if a shipment that contains a whole year's worth of stock is lost at sea, you could be bearing the cost of that loss for many years to come and possibly never recover. 
How shipping insurance protects you
Although there is no requirement to purchase shipping insurance, it is highly recommended to do so. Very simply put, businesses who invest in shipping insurance can be saving themselves from incredible loss should something unexpected go wrong.
Most businesses have a lot invested in their shipping and are relying on shipping carriers to transport their product safely and on time. Shipping insurance protects your business from theft, damage, or general average (the damage suffered by the vessel, fuel, or cargo during the voyage). By paying a fraction of the value of your goods on insurance, you can be protecting your business from the worst to come. 
How to choose a shipping insurance carrier
Whilst many companies offer shipping insurance, finding the right one for your business requires some further knowledge and understanding. The common understanding is that the more you pay, the more coverage you receive. This is not the case, not for shipping insurance, or any other kind of insurance. When looking for insurance, there are a few things that you need to look out for: 
Find the right policy for you – A good shipping insurance provider will offer several policies that are specific to your needs, including a flexible policy with little or no deductibles.

All-risk coverage – Find yourself a shipping insurance provider who can cover your basic commodities while in transit. Coverage should include financial exposure, physical loss, and damage. 

Qualified insurance teams – Finding an insurance provider with qualified and professional consultants is essential to navigating your options and finding the right policy for your business. Working with a team that has expert knowledge of shipping insurance will make all the difference when purchasing your policy and making a claim.
So what's the bottom line?
Although the future of global supply may be uncertain for many retailers, there is a way to tackle the chaos and stay protected from potential harm. Getting your business insured with shipping insurance can save you thousands and keep your store and its future protected. It may not be a mandatory requirement but considering the dynamic nature of the global supply, it would be a mistake to ignore its value to your business. 
Here's the thing about insurance, it's human nature to think that we don't need it and that we will always fall into the majority that doesn't use it. But as eCommerce sellers, it's so critical that we set ourselves up for success and get the most protection possible for our businesses. That's why getting eCommerce insurance is totally non-negotiable. 
If you're interested in protecting your store against unexpected losses today, get in touch with Spott's experts and find the best eCommerce insurance for your business.