Pay As You Sell (PAYS) is an insurance model that functions exactly as it sounds: When you don't sell, you don't pay. This means that you no longer have to fork out large sums before you are really sure that your business is steady, stable, and bringing in the big bucks. PAYS is a cost-effective option that allows eCommerce sellers to put their focus and money on growing their business instead of putting a big portion of it on their eCommerce insurance policy. With PAYS, insurance is now more accessible and affordable than ever. 
Small and new businesses can plan their eCommerce safely and smartly, knowing they're fully insured without paying substantial sums they haven't yet made. ECommerce insurance is often a touchy topic for many small businesses. On the one hand, insurance removes eCommerce threats sellers face, such as theft, loss, and damage, but on the other, money isn't flowing, and you are trying to cut back where you can. It is precisely in these kinds of situations that PAYS is the perfect solution. In this article, we will look at how PAYS works, why your business needs it, and how to get insured. 
How does Pay As You Sell work?
Pay As You Sell aims to release the financial burdens that eCommerce sellers face when purchasing insurance. PAYS cuts the cost of insurance so that instead of paying for your premium in one bulk sum, you pay per sale you make. With PAYS, your payment rate is calculated directly to the rate at which you sell. 
For example, if you have sold one item the first month your Amazon store is open, the cost of your insurance for that month will be based on that single item only. This strategy enables businesses to pace themselves, just as they pace the growth of their business, without the worry that a small loss could destroy their entire investment.
Starting an eCommerce business presents businesses with many challenges, one being their ability to confront a threat when they least expect it.  Whether it is the risk of a lawsuit from an unhappy customer, damage to your warehouse, or a loss of inventory, you usually don't see it coming. Unfortunately, risk doesn't target businesses based on experience and large revenues. It also shows up on the doorstep of businesses that just signed the lease on their warehouse or finalized a contract with a new manufacturer. More often than not, it is the same small businesses that are not insured when it does happen. PAYS offers small businesses with the benefits of insurance without the daunting initial cost. Here is how PAYS can help you: 
You sell on Amazon – Many new Amazon sellers don't know that they will require

eCommerce liability insurance

sooner or later. With

Amazon's insurance requirements

, finding the right insurance provider that understands the technicalities and fine print of eCommerce policies is crucial. This is where PAYS comes into the picture. Not only does PAYS offer your a less intimidating insurance solution as a new business, but its policy is tailored to Amazon's liability insurance requirements.

Less financial burden – PAYS helps eCommerce sellers reduce the initial burden of insurance coverage. The beginning of most eCommerce businesses usually involves a period of heavy investment with minimal profit, requiring serious budgeting and curb-cutting. With PAYS, you can stabilize your cash flow and utilize your revenue for growth as you do not have to pay the whole amount upfront. 

Allows flexibility – As a new business, it is hard to know what the future holds. Within a few days, you may go from feeling like you're hitting the jackpot to hitting rock bottom.  As classic insurance policies are a one-year upfront investment, this lack of clarity about the future deters many people from getting insurance. With PAYS, as you pay as you go, at any given time, you can choose to discontinue your policy without paying a cent more than the original premium amount.

You are a seasonal seller – If you have a business that most of the year is not very active, then buying insurance may seem to you a waste of money. For example, If your eCommerce business sells Christmas decorations and only needs insurance during the

holiday season

, you may ask yourself, what do I need insurance for? The solution: PAYS. Paying insurance per item you sell allows you to be insured all year, but forking out the money only when you sell.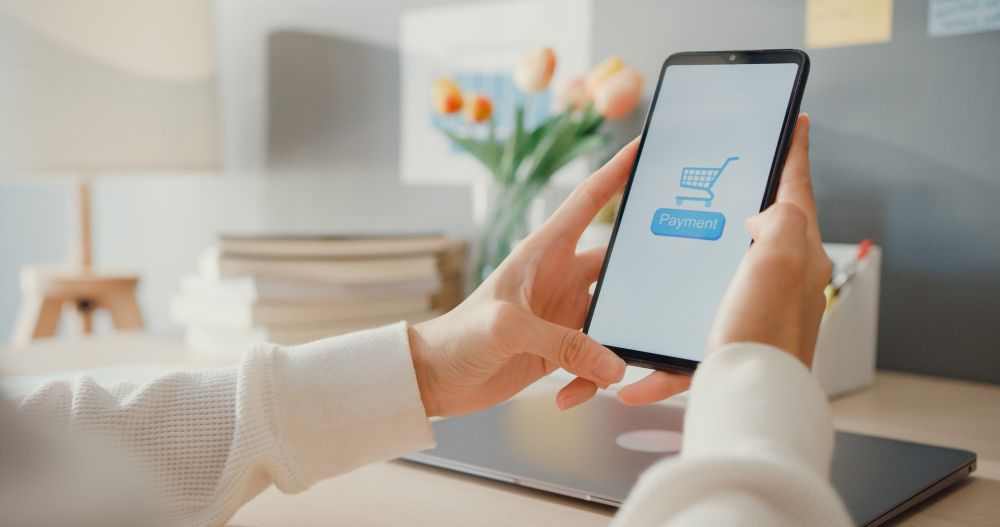 How to get Pay As You Sell Insurance
When getting Pay As You Sell insurance with Spott, there is no expectation or demand that you have any previous insurance knowledge. In just under a few clicks, Spott uses data-powered technology to find the right policy tailored to your business's specific needs. On the Spott price page, all you will need to do is switch to the "Pay As You Sell" mode, and the price per unit sold will appear in front of you. With no broker fee or extra hidden costs, you will be offered policy options at an affordable price based on the actual amount you sell. 
So whether you are a small business, new to Amazon, or just unsure how to predict your revenue for this coming year, Pay As You Sell is the answer for your eCommerce business. Even though the chances of something going wrong may seem low to you now, if and when it does happen, you want to be insured, especially if you are just getting the ball rolling. To learn more about PAYS, contact Spott's insurance experts for a step-by-step guide on getting insurance and paying as you sell.