As the end of the year approaches, Black Friday and Cyber Monday are just around the corner. Starting the day after Thanksgiving with Black Friday up until the following Monday, marking Cyber Monday, this is one of the most anticipated weeks in eCommerce. Businesses are preparing all year long for this shopping extravaganza. As consumers are getting their credit cards ready to start their purchasing frenzy, businesses are getting ready with their eCommerce insurance policies. 
Sometimes, it is often only when the countdown is on do many businesses realize that to survive the biggest eCommerce event of the year profitable and risk-free, they need to be insured, ASAP. It is also the same businesses that are being quoted heavy eCommerce insurance prices. In this article, we will go over some of the reasons why the price of insurance increases around Black Friday and Cyber Monday, why retailers should hurry to get insured, and how to get insured as quickly and safely as possible.
The larger the volume, the bigger the risk
According to online retail statistics for 2021, the retail segment saw a 32.32% increase on Black Friday compared to the previous week. In addition, BigCommerce reported that in 2020, from Thanksgiving through Cyber Monday, there was a total increase of 74% in sales. During this week retailers sell more products and a larger product range than at any other time of the year. As a result of this sales trend insurance providers increase their prices because the higher the volume of your sales, the higher your exposure.
Exposure is the potential for injury or damage to happen as a result of your product. The product doesn't have to be considered "risky" for it to have increased exposure when sold in high volume. For example, an online retailer that sells 5 units of camper tents per month, has lower exposure and is at less risk for something to go wrong than if he sold 1000. It is based on this expectation that exposure will increase around Black Friday and Cyber Monday that the cost of insurance goes up. 
More legal issues, more risk
At this time of the year there is a significant increase in the number of eCommerce lawsuits being filed. That being so, it is only natural that insurance companies will be increasing their prices. Some of the legal issues that eCommerce retailers face include:
Data breaches – As traffic increases during Black Friday and Cyber Monday week, so do the number of cyber-attacks and data breaches. Not too long ago, an increase of

57.5%

in cyber-attacks was recorded during the holiday season. The security of your eCommerce store is not something that should be handled lightly this Black Friday and Cyber Monday. Getting insured and having extra safety measures is essential to keep your client's details secure, to maintain their trust, and to stay out of trouble. 

Return and exchange policy – Most eCommerce sellers abide by a return and exchange policy. With the extra stress of preparing and sending off customer orders, this is often neglected. Should a retailer not comply with their obligation, a customer has the right to cancel his purchase, demand a refund, or even demand compensation.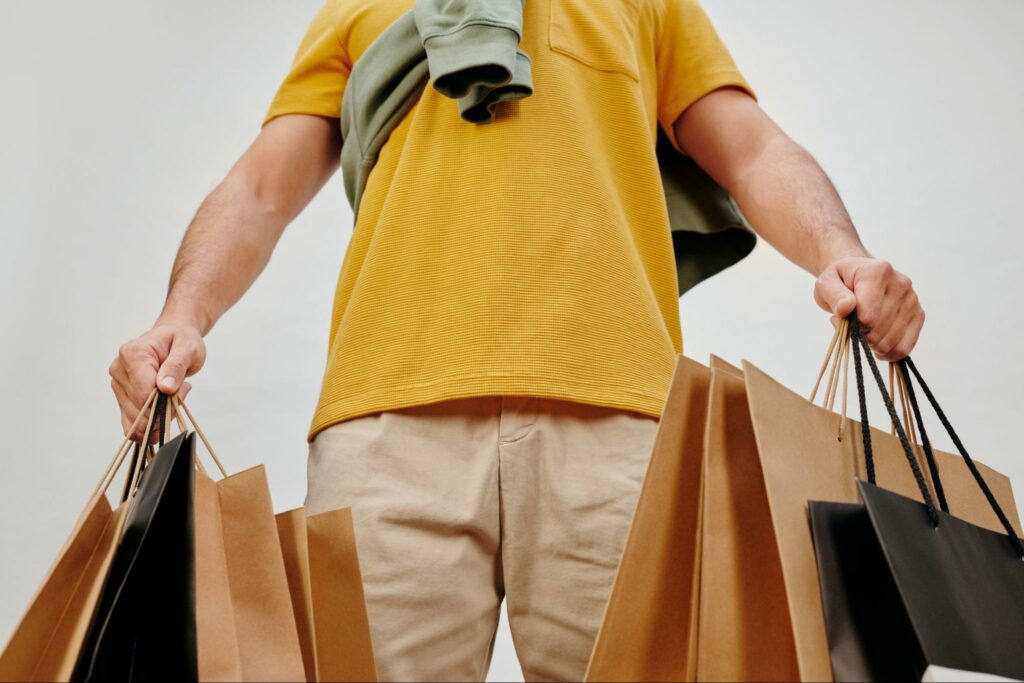 Lower fees – As we approach the middle of Q4, businesses are creating strategies to get through Black Friday and Cyber Monday as best prepared and profitable as possible. The longer you wait, the bigger the chance that you will be forking out more money for insurance.

Loyal clients  – A positive and drama-free shopping experience this Black Friday and Cyber Monday week is what will bring customers back to your store and keep them loyal. At this time of the year, every link of the consumer chain is on edge. Customers are waiting for Black Friday and Cyber Monday to make their holiday purchases and complete their holiday shopping. With that being the case,  if orders don't arrive on time, customers will be a lot less forgiving and understanding than they usually may be. Ecommerce insurance offers you the flexibility and freedom to put your client's needs first and compensate them accordingly.
Staying safe – Black Friday and Cyber Monday present a lot of challenges for everyone, whether it be store owners, consumers, suppliers, or manufacturers. One glitch in this chain can cause a domino effect on everyone else. Not all hiccups are foreseeable or predictable, and as a result, not every lawsuit is either. By getting insured now, you can avoid extra costs, lawsuits, and filing claims, allowing you to enter Black Friday and Cyber Monday week with more confidence and less stress.
If you are running out of time and need to get insured ASAP, you may be faced with another challenge entirely. Finding a broker that is not only trustworthy but also can have you insured quickly and efficiently is not an easy task. With that being said, finding the right insurance broker for your business shouldn't be done impulsively.
This is where Spott comes into the picture.  When getting Amazon seller insurance, or any other type of liability Insurance, Spott will save you the headache of figuring out your insurance requirements as they that for you.  In just under a few clicks and a few short steps, Spott completes the risk assessment for you and provides you with the policy that is tailored to your business's needs this Black Friday and Cyber Monday week. With no broker fee or extra hidden costs, you will be provided with insurance policies at an affordable price and in no time. 
Out of all eCommerce key dates, Black Friday and Cyber Monday are at the top of the list when it comes to the urgency of being insured. Waiting till the last minute may result in being quoted and charged a pricier eCommerce insurance policy.
Q4 marks a time for eCommerce retailers to be extra cautious, safe, and strategic. Don't wait around to get insured, get in touch with Spott today to find yourself an eCommerce insurance policy this Black Friday and Cyber Monday, at an affordable price and in no time.